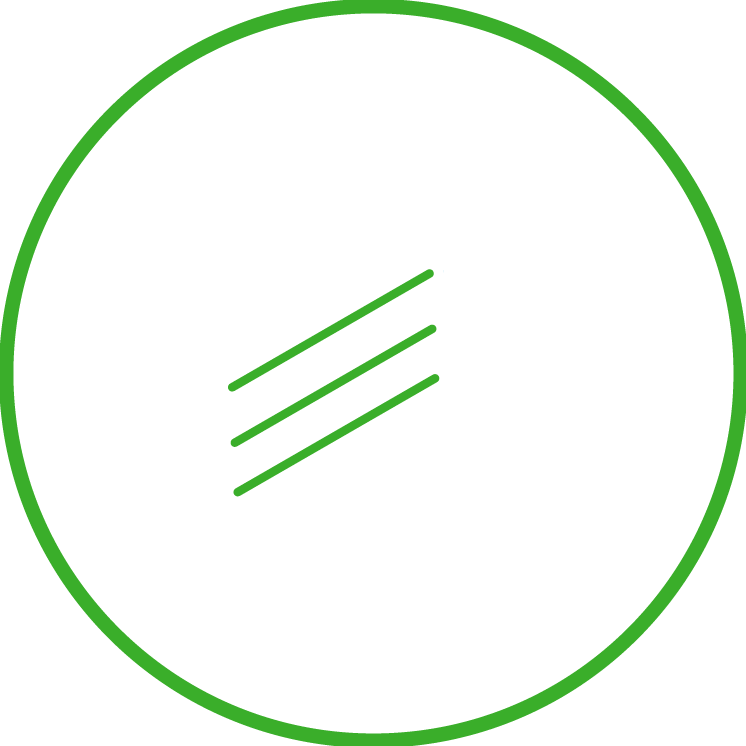 The Ultimate Guide to Warehouse Automation
October 13, 2022 – 30 min read
Are you considering implementing automation in your warehouse but aren't sure where to start? This ultimate guide will introduce the different types of warehouse automation and technologies to assist you in choosing the right solution to help your operation successfully meet its goals.
An overview of warehouse automation
Warehouse automation is the process of automating repetitive tasks involved with the movement of inventory in and out of a warehouse, distribution center, micro-fulfillment center, or retail space using equipment, robotics, or software. Warehouse automation is used to streamline inventory handling to reduce overhead costs and speed-up order fulfillment, distribution, or replenishment while driving efficiency and output. Utilizing a form of automation can even minimize worker injury, fatigue, and error when implemented correctly.
Automation can be simple or fairly complex, ranging from using barcode scanners to autonomous robots that aid workers with moving inventory or preparing items for shipping. iHerb, an online health product retailer, uses automation in its fulfillment facilities, relying on the OPEX® Perfect Pick® automated storage and retrieval system, allowing them to process over 40,000 orders per day with same-day shipping.
Types of Warehouse Automation
Warehouse automation comes in many different forms, all ranging from simple to complex, but the two main types are digital and physical warehouse automation, each of which can be broken down into different categories.
Digital Warehouse Automation
While you may be familiar with the robots and large equipment used in warehouses, digital warehouse automation is comprised of the software and data used to reduce the need for human intervention and manual, labor-intensive processes. Digital automation can be used for reading barcodes, automatic identification and data capture (AIDC), radio frequency identification (RFID), and similar applications.
Digital warehouse automation provides many advantages – faster and more accurate inventory handling, improved security, better data management, reduced operational and legal risks, and improved safety. It can also result in higher profitability and reduced expenses. However, digital automation may require significant planning and capital upfront or during the use of software.
Physical Warehouse Automation
Physical warehouse automation can consist of robotics, equipment, conveyors, and similar technology to streamline material handling workflows and reduce manual, labor-intensive processes. Physical warehouse automation has a variety of advantages, including better warehouse space utilization, improved worker safety, more accurate order fulfillment, improved inventory security, and increased inventory storage.
Implementing physical automation in your warehouse can provide a fast ROI, helping to increase profitability, reduce overhead and labor expenses, and improve customer service and satisfaction. However, to implement this type of equipment in your warehouses or distribution centers, you'll need significant capital upfront and comprehensive planning beforehand. Physical automation systems will also need maintenance and service to keep downtime at a minimum.
Classifications of Warehouse Automation
Warehouse automation can be broken down into smaller categories, ranging from simple pieces of equipment to complex systems that can use both physical and digital automation technologies. The four main categories are
1. Basic Warehouse Automation
Basic warehouse automation assists with manual and repetitive tasks to help move inventory throughout points in the distribution or manufacturing process. Basic automation can include conveyors or carousels.
2. Warehouse System Automation
Warehouse system automation typically combines software with warehouse automation equipment, but can include other elements such as robotics, machine learning, and data analytics to automate tasks and workflows involving order fulfillment, inventory management, shipping, returns processing, or similar applications.
This type of automation can include inventory software, warehouse management software (WMS), conveyors, automated storage and retrieval systems (AS/RS), automated sorting systems, or robots.
3. Mechanized Warehouse Automation
Mechanized warehouse automation consists of robotics equipment and systems that assist warehouse employees with tasks and workflows to minimize human intervention in repetitive tasks or reduce labor-intensive procedures.
An example of mechanized warehouse automation is the OPEX® Infinity™ AS/RS, a system with a grid racking structure where wireless robots retrieve totes containing inventory, which are then delivered to a presentation port where an operator can fulfill an order.
4. Advanced Warehouse Automation
Similar to mechanized warehouse automation, advanced warehouse automation combines robotics and equipment with machine learning or artificial intelligence (AI) to replace manual and labor-intensive workflows entirely.
Advanced warehouse automation includes autonomous mobile robots (AMRs) that can navigate freely to move goods or perform tasks using AI, sensors, and cameras in addition to other automation.
Types of Warehouse Automation Technologies
With a wide variety of systems on the market from numerous suppliers, it's important to know what type of system is best suited for you and what benefits it provides.
Automated Storage and Retrieval Systems (AS/RS)
Automated storage and retrieval systems (AS/RS) have evolved rapidly into a variety of different technologies since its original focus on heavy pallet loads and mini loads. This type of system has become so popular because of its ability to reduce labor costs, improve space utilizations, and increase inventory security while providing a significant ROI.
Goods-to-Person Systems (G2P or GTP)
A goods-to-person system (G2P or GTP) is the most popular type of AS/RS. Common G2P systems consist of conveyors, carousels, and lift systems that bring goods to workers. More advanced forms of G2P systems rely on wireless robotic vehicles that retrieve goods by navigating a grid racking structure and deliver totes to a system operator, who will pick and pack the items needed to fulfill and order.
This type of system can provide dense buffer storage utilizing vertical warehouse space, which frees up the warehouse floor and removes the need to travel around an entire warehouse to find goods.
Other Types of AS/RS Systems

Unit-Load Systems
Unit-load systems handle heavy loads (usually between 1000-5500 lbs.) of full or partial pallets and cases.

Mini Load Systems
Similar to unit-load systems, mini-load systems handle smaller loads of totes, trays, or cartons.

Crane-Based
Crane-based systems are designed to retrieve pallets or totes using a fixed or moveable crane located in an aisle.

Shuttle Based
Commonly a feature of G2P systems, shuttle-based systems deliver inventory using a shuttle, bot, or automated guided vehicle (AGV) that runs on a track within an AS/RS or G2P racking structure. These vehicles deliver totes or trays to a workstation that can be integrated with the system.

High Density AS/RS Systems
A high-density AS/RS system has a dense storage racking structure that relies on AMRs or AGVs to navigate the racking system to find and retrieve totes or trays. Inventory is then delivered and presented to an operator at an integrated workstation to perform warehouse activities.

Carousel Systems
Carousel systems are similar to conveyor systems, but retrieve and store inventory by spinning until an item is placed or removed.

Vertical Lift Module (VLM) Systems
A vertical lift module system (VLM) is a fully automated and enclosed structure where an inserter/extractor is surrounded by totes or trays to retrieve and deliver inventory.

Automated/Automatic Guided Vehicles (AGVs)
Automated guided vehicles (AGVs), also referred to as mobile robots, are vehicles that navigate a warehouse on a fixed path using wires, sensors, or magnetic strips. AGVs are ideal for simple warehouse layouts or within a confined system since they have no ability to navigate around people or obstructions.
AGVs can be used to retrieve and deliver inventory in an AS/RS or G2P system or carry out other routine and repetitive tasks.
Autonomous Mobile Robots (AMRs)
Similar to AGVs, autonomous mobile robots (AMRs) navigate a warehouse space, but can do so without predefined routes. To safely navigate a space, AMRs rely on GPS, guidance systems, sensors, and sometimes AI, detecting obstacles and humans to stop or move around them.
Pick-to-Light or Pack-to-Light Systems
Pick-to-light, or pack-to-light, systems utilize lights and digital displays to guide warehouse employees with item picking. These systems can be used with mobile barcode scanning devices or as a feature in AS/RS systems and automated sorting systems to not only reduce the time spent searching for items, but improve item picking accuracy.
Voice-Picking, Voice-Tasking, or Pick-by-Voice
Voice-picking, also referred to as voice-tasking or pick-by-voice, involves using mobile headsets and software to create clear and direct item picking paths for where inventory should be picked or put away. Voice-picking removes the need for handheld barcode and RFID scanners.
Automated Sortation Systems
There are many different types of warehouse automation and supply chain software available from a wide range of suppliers. Here are a few major software types:
Warehouse Management System (WMS):  A warehouse management system (WMS) is a comprehensive software solution typically used to manage logistics, supply chain, and warehouse operations. It can provide visibility into inventory movement, stock levels, and item location while also facilitating communication between automation solutions.
Inventory Management Software:  Inventory management software primarily tracks inventory throughout an organization's entire supply chain, providing an overview of inventory and stock levels and sometimes stock availability from suppliers. This type of software is commonly used along with a WMS.
Order Fulfillment Software:  Similar to inventory management software, order fulfillment software handles inventory management activities that are focused on order fulfillment – receiving orders, creating item picking lists, guiding order picking and packing, shipping, and tracking.
Processes Suitable for Automation
Any warehouse activity that is repetitive, manual, or labor-intensive can be automated to increase efficiency, reduce overhead expenses, and improve worker safety. Logistics operations will commonly use a WMS to manage automation and warehouse activities. A few of the major tasks that can be automated to some degree are inventory replenishment, returns, receiving, item sorting, item put-away, picking, packing, and shipping.
Timing of Automating Your Operations
Automating your warehouse with some degree of technology is no longer a luxury, but a necessity to keep up with constantly fluctuating consumer demand and unpredictable supply chain disruptions. If your goal is to reduce expenses, raise efficiency, or even improve supply chain resilience, it's likely time to automate your warehouse.
Five Questions to determine if it's time to automate your warehouse operations:

Are your existing tasks, procedures, and workflows manual and labor-intensive?
Does your workforce increase or decrease based on demand during peak seasons?
Is inventory data inaccurate or incomplete?
Are customer orders delayed due to a long or complex order fulfillment process?
Are inventory levels imbalanced from supply chain disruptions.
Considerations Before Implementing Automation
Before
implementing warehouse automation
, it's important to consider the needs of your operation and the scale of automation you'll need to meet your goals. Implementing warehouse automation is no small feat and requires extensive planning, capital, and preparation depending on the level of automation you choose.
It's important to consider aspects beyond purely financial ones. How will implementing automation affect your existing employees or future hiring needs? How does automation affect your sustainability goals – will you use less power and resources?
To help you with your decision, we've put together this comprehensive guide on what to consider before implementing automation and how to choose the right solution for you:
Warehouse Automation Challenges
Even though warehouse automation provides a range of substantial benefits, equipment can break down or malfunction, causing unexpected downtime that can impact order fulfillment and cause delays. It's important to account for maintenance costs and have service schedules to keep your equipment up and running at top performance.
When choosing a warehouse automation solution, it's crucial to choose a provider who is involved in the entire implementation process from the initial proposal to issues arising after installation. They must be able to communicate with any automation integrators, and provide service and maintenance with their own team of trained professionals familiar with the equipment.
5 Ways to Improve Supply chain Resilience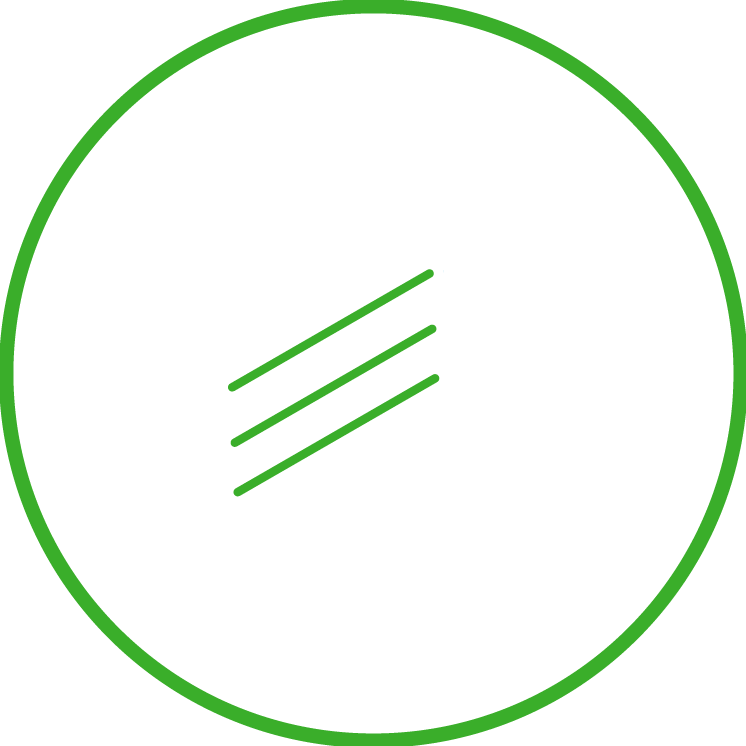 5 Ways to Improve Supply chain Resilience
Benefits from Automating Your Warehouse
Aside from improving efficiency, increasing throughput, and reducing overhead costs, automating your warehouse has countless benefits and advantages over competitors. We've put together this list of common warehouse automation benefits you can receive from automation, whether it's simple or fairly complex:
Increased throughput and order fulfillment
Improved order fulfillment accuracy
Optimized and better utilized warehouse space
Improved supply chain resilience
Enhanced data analysis and information accuracy
Reduced workplace injuries and improved employee safety
Minimized labor-intensive, time consuming, and repetitive tasks
Enhanced customer satisfaction

Reduced overhead expenses

Stronger inventory security and visibility

Increased sustainability practices and less resources use

 Warehouse Automation Best Practices
  When searching for the solution that's best for you, it's important to:
Choose a Scalable Automation Solution: With consumer and market demand constantly fluctuating, it's best to choose a solution that can grow with your business or scale back to accommodate lower demand without impacting existing labor.
Ensure WMS Integration: The automation solution you choose should be able to integrate with a WMS system to ensure interconnectivity and communication with all warehouse operations, providing accurate inventory and performance data.
Keep Warehouse Design and Space in Mind: It's important that the automation solution you choose can accommodate your existing warehouse space (brownfield) or fit the needs of a new fulfillment center or warehouse (greenfield).
 Prerequisites for Automating Your Warehouse
As mentioned, warehouse automation takes extensive planning, time, capital, and preparation to implement. If you're looking to implement a warehouse automation system, it's best to follow these major steps:
Create a Team of Stakeholders: Who will be involved in the planning and decision-making process? It's important to put together an expert team involved with your warehouse and logistics operations who have knowledge of current performance, needs, and challenges. This team will also need to work with your automation supplier and/or integrator.
Establish Your Goals: Before implementing automation, you'll need to establish your goals and know what you're setting out to accomplish with automation. It's important to establish operational objectives, competitive strategy, and long-term goals with room for adjustments
Common goals to achieve with automation are:
Minimize labor dependence
Collect and Analyze Data: To implement the right solution for your operation, you'll need to understand how inventory and goods are moving throughout your warehouse and supply chain. This will include a baseline of products ordered, inventory path, and knowledge of how automation is expected to change inventory flow.
Assess the Physical Space: You'll need to assess the physical space you'll be automating before introducing new equipment. Consider the building floor space, obstructions, existing and new equipment, seismic zones, and any temperature requirements.
Consider the Future: Will the automation solution you choose for your current needs benefit future ones? Consider if your solution is scalable to accommodate your growing operations or changes in workflow.
As the global environment is constantly changing and affecting supply chains everywhere, implementing warehouse automation is no longer a luxury, but a necessity to navigate climbing inflation, increasing shipping and logistics expenses, shrinking labor pools, and rising wages. In order to choose the right solution that's best for you, it's crucial that you understand the types of automation available to you and what they'll take to implement.