OPEX® Perfect Pick®
Automated Storage and Retrieval System (AS/RS)
OPEX® Perfect Pick® goods-to-person solution is an effective automated storage and retrieval system (AS/RS) for eCommerce fulfillment and micro-fulfillment. Paired with OPEX's proprietary Cortex® software platform, the Perfect Pick reduces reliance on labor to pick and ship orders. The simplicity of the system allows your employees to be up and running in minutes. Storing inventory with OPEX's AS/RS solution keeps items secure while utilizing your warehouse's vertical space, increasing throughput, reliability, and effectiveness.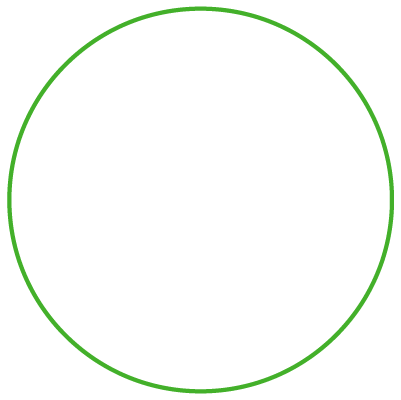 Total iBOT® miles traveled ≥22.1 million
Simplify Order Fulfillment Automation
Scalable automated storage and retrieval systems (AS/RS) can dramatically improve the rate and efficiency of inventory moving through a customer fulfillment or distribution center. The OPEX® Perfect Pick® automated storage and retrieval system is engineered to simplify order fulfillment automation with increased throughput, reliability, and cost-effectiveness, succeeding in applications where high volumes of inventory are moving in and out of distribution operations.
Items are stored inside totes which come in various heights including 8, 10, 12, and 14 inches. These totes can be divided into up to 24 cells to accommodate a wide range of SKUs.
The Perfect Pick system is designed to grow with your business. Expand your system's capabilities by adding modules, a backend presentation station, or iBOTs to match your changing inventory and throughput requirements.
OPEX iBOT robotic vehicles have 100% access to all the inventory stored within the aisle of Perfect Pick or Perfect Pick HD. These energy efficient robotic vehicles are powered by ultracapacitors and recharge on the fly.
The Cortex software user interface easily guides operators during the pick process with visual information such as product images, an overhead light projector and pick-to-light indicators that highlight the order container.
The Perfect Pick solution, unlike other solutions, is a self-contained, standalone point solution that provides a secure location for storing inventory as items can only be accessed by an operator using the system, tracking inventory data in real-time.
A Perfect Pick aisle is comprised of modular, high-density racking along with a fleet of autonomous robotic delivery vehicles, iBOTs®, which can access every storage location within their aisle – both horizontally and vertically. iBOTs deliver inventory directly to a workstation located at one or both ends of the aisle. This direct interface eliminates the need for complicated conveyor systems or transfer equipment, such as elevators or lifts, which add complexity to the system. Perfect Pick's traffic control software monitors the position of all order picking robots in the aisle and directs their movements to ensure full resource optimization and operational efficiency.
Advantages of the Perfect Pick AS/RS
Reduces Labor Challenges
As many organizations struggle with labor shortages or rely heavily on labor for their order fulfillment processes, the Perfect Pick AS/RS is scalable according to your business's needs while requiring only one to two operators per system. More iBOTs can be added to the system during peak seasons where inventory needs to be moved at higher volumes, increasing throughput and fulfillment speed without the need to rely solely on labor to move orders in and out while still providing excellent customer satisfaction. Time is also saved using the Perfect Pick goods to person systems as time spent searching for items through a warehouse is virtually eliminated.
Minimize labor reliance
Minimal labor for peak seasons
Automated picking solution
Enhances Your Existing Footprint
Limited space, complex warehouse layouts, increasing inventory volumes, and shifting customer expectations can all make it difficult to find the right ASRS solution. The Perfect Pick AS/RS is a scalable, flexible, and fast goods to person solution that maximizes space and performance while still being cost-effective. Rather than increasing the floor space like a typical multi-step material handling operation, Perfect Pick systems utilize the vertical space of a warehouse, allowing you to save on real estate costs that are increasing as the eCommerce industry grows. Perfect Pick is designed to have the flexibility of fitting into a variety of spaces, large and small, whether located in a brick-and-mortar retail store, micro-fulfillment center, or massive distribution center.
Flexible Design
Integrates with WMS systems
Seamless installation
Order Accuracy
Using proven iBOT robotic warehouse delivery vehicles to retrieve and store inventory, the Perfect Pick AS/RS is the fastest in-aisle picking solution in the industry today, running at up to 1,000 picks per hour, while also improving order accuracy. Perfect Pick is powered by OPEX's Cortex® Equipment Control System Software, using Pick-to-Light capabilities that direct operators using screen and light directed picking to identify items, ensuring order accuracy even at high volumes.
Increased Accuracy
LED light notifications
Pack-to-light system
Scaling for Growth
Designed to grow with your business, the Perfect Pick AS/RS and goods to person picking solution utilizes your warehouse's vertical space up to 32.5' high. Additional aisles and iBOT® robotic warehouse picker vehicles can be added to the Perfect Pick in minutes to expand storage and increase throughput as needed to fulfill orders in minutes without the need for adding additional labor. The Perfect Pick HD dense storage AS/RS solution offers twice the storage capacity of Perfect Pick with all of the benefits, holding up to 8,548 totes and securely storing thousands of items that are delivered directly to operators while taking up less space than a traditional complex, multi-step material handling operation.
Designed for multiple applications
Optimize returns processing
Efficient in-store fulfillment
Configure our AS/RS and Goods-to-Person systems powered by Cortex to meet your needs
Achieves the highest rates of order picking;
Scan-tunnel that automatically triggers work;
Integrates with other automated conveyor systems; and,
Order picking and replenishment work can be mixed together when needed.
Easily integrates with other parts of the fulfillment flow;
Lights for every order keeps efficiency high even with many locations; and,
Flexible option that can use already existing carts and totes.
A more manual option for handling both picking and replenishment;
Can be used as a low-cost complement to Perfect Pick with one side fully automated;
Best suited for larger orders when used as primary picking station; and,
Can be combined with other automation conveying completed orders.
Looking for More Information?